571-556-7609
Drug And Alcohol Addiction Treatment In Washington, D.C.
You are entitled to the best alcohol and drug addiction treatment in Washington, D.C.. At Evolve Recovery Center, that means individualized care in a serene location. With the assistance of our experienced counselors, you can move closer to sobriety and a healthier life.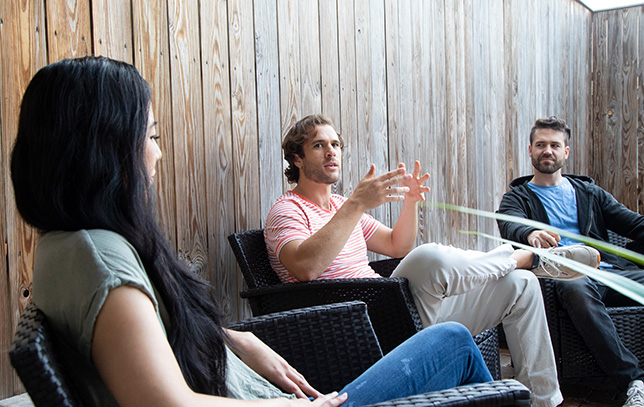 What You Should Anticipate From Evolve's Alcohol And Drug Addiction Treatment In Washington, D.C.
Each person who enters Evolve Recovery Center Fairfax has unique difficulties or goals. Our credentialed clinical team utilizes evidence-based therapy to address all sides of substance use and associated co-occurring disorders. The result is an individualized treatment plan during your recovery at Evolve.
Your treatment could feature one-on-one therapy, therapy in a group setting, and family therapy sessions. Our aim with treatment is to give you the coping skills and plan you need to proceed with a healthier life with freedom from substance use. This will include working on handling the certain scenarios that prompt alcohol or drug use and any unexplored trauma or associated behavior disorders.
What A Typical Day At Evolve Recovery Center Fairfax Looks Like
Structured living is an effective tool for recovering from substance use. At Evolve Recovery Center Fairfax, we use a daily procedure to instill structure into your personalized care plan. Every day, you'll engage in:
Meditation in the morning
Goal setting sessions
About 6 hours of group therapy
SMART Recovery or 12-step meetings
Peer support activities
Aftercare treatment planning
You will also take part in private therapy appointments with a counselor and a minimum of one family counseling discussion during your time with us. By approaching your addiction from various perspectives, you have a greater likelihood of developing effective, enduring techniques for sustaining your sobriety.
Our Evidence-based Approach
Our credentialed counseling staff at Evolve only employ proven, evidence-based treatments. This allows us to help you further your understanding of addiction, develop beneficial habits and everyday skills, and address affiliated mental health conditions.
Cognitive Behavioral Therapy
Psychodrama
Medication Management
Dialectical Behavior Therapy
Social Skills Training
Communication Skills Training
Group Therapy
Motivational Interviewing
Structural Family Therapy
Person-Centered Therapy
Solution-Focused Therapy
Crisis Intervention
Psychoeducation
Narrative Therapy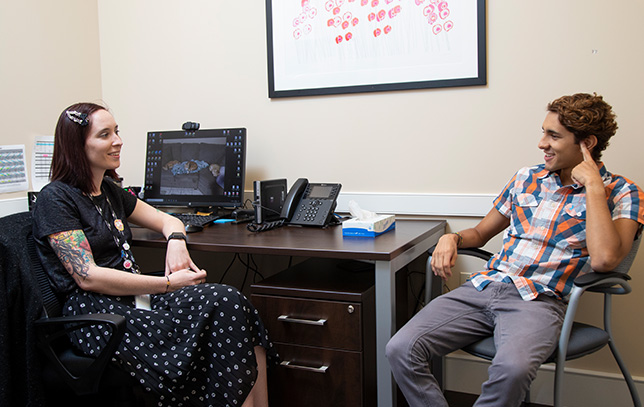 Medical Care At Evolve
Your physical wellbeing is just as much of a concern to our staff as your mental wellness. Our nurses will address your specific medical concerns. They are able to handle minor sicknesses and make sure you get OTC and prescription medications as necessary.
Our nursing staff is also skilled at incorporating suboxone and other medications when necessary for the safe management of withdrawal. Our aim is for you to be comfortable during your stay at Evolve so you are able to focus on cultivating the techniques for lasting sobriety.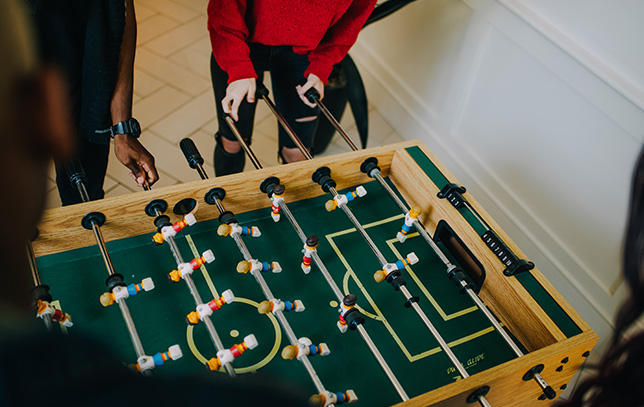 How To Unwind At Evolve
Evolve balances the work of recovery with a fair amount of time for unwinding. Our inpatient facility has several recreational areas for you to enjoy when you aren't in a therapy session or a group meeting. If you have some free time, we invite you to enjoy:
Watching TV in the community room
Engaging with others in one of our game rooms
Sitting outside on the patio
Getting some exercise in the gym
Watching TV or taking a break in your room
Facility Photos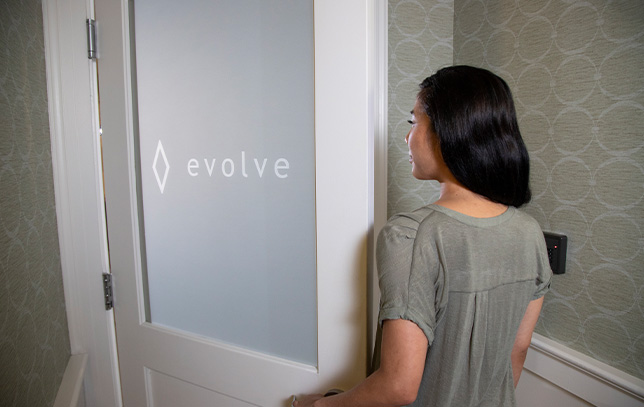 Evolve Recovery Center: An Integral Part Of Our Continuum Of Care
Evolve's counseling sessions are just one part of your drug or alcohol recovery in Washington, D.C.. Upon completion of treatment, we remain in contact with you and give you ongoing support. You might also continue on to a new step of care, including structured sober living or outpatient counseling. Evolve will continue to be just a call away. After your stay, we'll help you find the proper aftercare plan, and will follow up to make certain you are progressing in your recovery. But you should also know, if you do find yourself with a relapse of drugs or alcohol, you might be eligible for readmission, if you meet the criteria under your insurance plan. Or we can recommend a more appropriate drug or alcohol treatment near Washington, D.C., like:
Get Help Today If You Need Addiction And Behavioral Health Treatment
If you require drug or alcohol treatment in Washington, D.C., we can help. Call the number below or complete the form, and we will address your unique situation right away, no matter the hour or day you reach out. We are here for you.