571-556-7609
Putting Family At The Forefront Of Addiction Recovery
You need all the guidance you can receive in the event you or a family member is striving toward a sober way of life. Evolve Recovery Center is dedicated to providing beneficial drug and alcohol rehab information for families in Washington, D.C. and providing your nearest and dearest the assistance they need.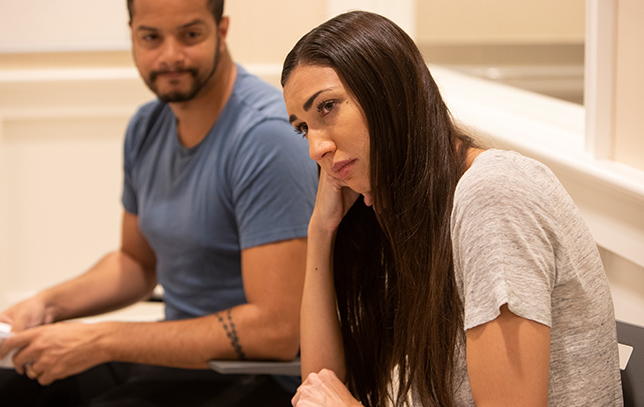 Addiction Intervention In Washington, D.C.
When an individual battles substance use, it can hurt their friends and family too. If somebody close to you still hasn't gotten assistance, you could consider an intervention to explain how their disorder touches all of the family and friends they love and the implications of rejecting treatment.
Your friend or relation has a greater likelihood of starting treatment if you aid them in finding a reputable provider. Evolve Recovery Center is an accredited alcohol and drug rehabilitation facility in Washington, D.C.. We offer inpatient substance use treatment following the completion of detox. If your family member is struggling with addiction, give us a call. We can inform you of their treatment options, how you can aid them, and the degree of care they need.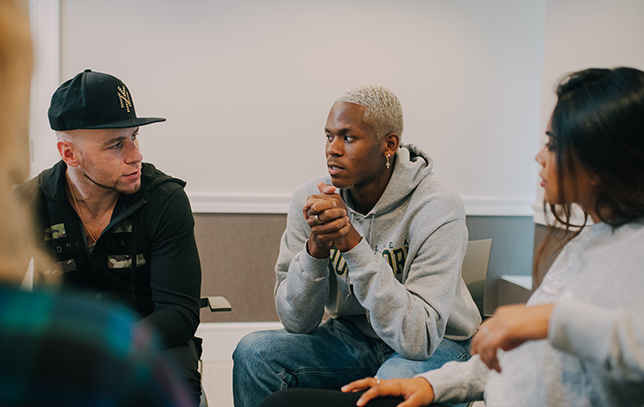 Addiction Family Counseling
Families typically are ill-equipped to help a loved one who has begun addiction recovery. At Evolve Recovery Center Fairfax, we help residents and their loved ones gain an understanding of the origins of addiction and the methods for prevailing over substance use as a unit.
At Evolve, our specialists help patients address their unique family interplay and how they are impacted by substance use. We use therapy activities to build family bonds and alter negative relationship patterns. This therapy will include no less than one family counseling appointment that we are able to do via telephone or with a secure conference on your computer. Together, families may address trust issues and develop other skills to support lasting sobriety.
Evolve's Family Counseling Helps You and Your Family:
Repair uneasy relationships
Examine the core origins of addiction
Develop coping strategies for a successful recovery
Things To Consider Regarding The Family's Role During Rehab At Evolve Recovery Center
Evolve Recovery Center's rehabilitation program incorporates family members at the very beginning. Subsequent to the admissions process, our team contacts close family members to have a discussion about the influence addiction has on close relationships. We also give you resources, answer questions, and set expectations in relation to your loved one's therapy.
Our intensive rehab program allows patients to take leave from outside forces and concentrate on recovery. What this means is we do not permit family visitations. If you have a relative under Evolve's care, keep in mind that our staff members are on-site 24/7 to support them. While they're here, we encourage families to explore additional support opportunities. And keep in mind, we are happy to supply alcohol and drug rehab information for families in Washington, D.C..
When your relative is done with rehab, our counselors send them on their way with a custom-tailored aftercare plan. This plan may help you gain an understanding of how to continue to assist them and give them their best chance for enduring recovery. And, of course, Evolve Washington, D.C. can still guide patients and their family even after they leave our center.
Help A Family Member Get The Care They Need
If you're seeking more information about alcohol or drug rehab for families in Washington, D.C., Evolve Recovery Center Fairfax is here to help. We offer free and confidential consultations. However, it's important to know that while we are prepared to provide comprehensive treatment plans, for physical treatment needs we may recommend patients to a compatible facility or offer to place them on our waiting list for our state-of-the-art Fairfax facility opening in 2024.
Feel free to call us at
571-556-7609
or fill out the form below, and we'll respond promptly, no matter the time or day of the week. We are here to assist you on your path to recovery.